World War Z: A zombie-shooter akin to the classic Left 4 Dead games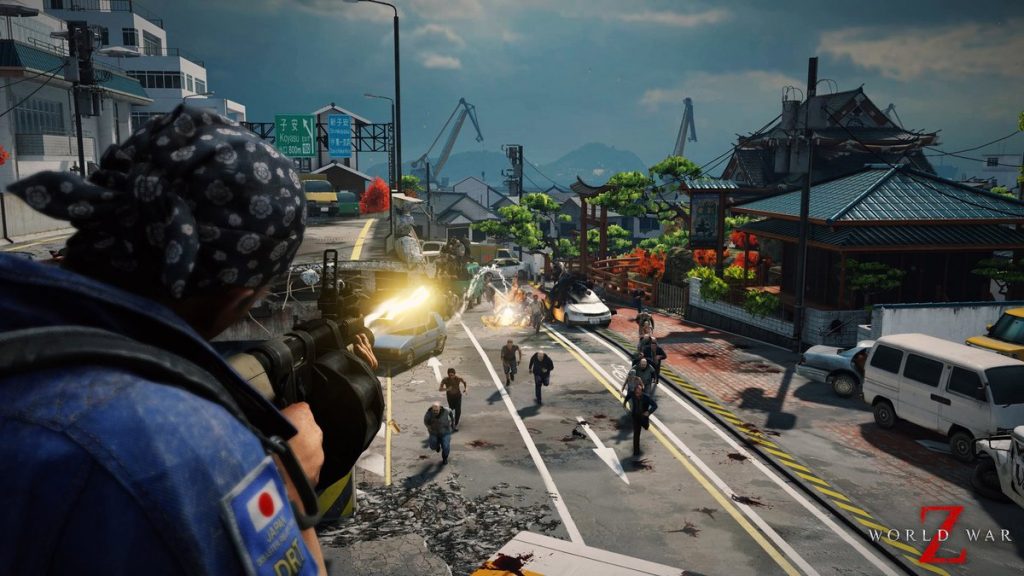 Release Date: 16th April 2019
Platforms: PlayStation 4, Xbox One, PC
Supernatural Beings: Zombies
Saber Interactive isn't the biggest name on the gaming scene, most noted for their work on Quake Champions, God Mode, and Halo: Master Chief Collection, but they do have a few movie adaptation games under their belt, with Battle: Los Angeles and R.I.P.D The Game. Now, they have released another movie adaptation game, this time taking the form of World War Z, which is based on the 2006 novel but set in the universe created by the 2013 action-horror movie starring Brad Pitt.
Made for multiplayer, World War Z also has a co-operative campaign, which you can play in single-player, that takes place across the world. Each episode takes you to a different iconic city to battle the zombie apocalypse with a group of people. The first episode takes place in New York, then you go to Jerusalem – much like in the movie – before venturing to Moscow, and then the finale takes place in Tokyo.
Anyone who has had the joy of playing Left 4 Dead or Left 4 Dead 2 from Valve South will feel an immediate connection to this zombie-shooter. The camera has been moved from first-person to third-person, but there are many similarities between the games, such as the standard zombies being fast-moving and voracious, as well as many checkpoints where you'll be given time to set up your defenses for the incoming horde.
However, World War Z marks itself as a more advanced and deeper experience than those classic titles as it includes the uses of different perks, starting weapons, special abilities, and classes. There is an ongoing scale of progression to the game as well, enabling your characters to gain access to better gear as you progress. So, rather than simply needing to make from A to B using your load-out tools and whatever you can find on the way, there's a little bit more strategy involved when playing World War Z.
For fans of the movie, the campaign mode provides many exciting moments which will have them thinking back to the most epic and suspense-filled moments of World War Z. When you stumble across a secluded group of zombies in a closed-off room, your machine guns can cut through them like butter if you aim high, which is very satisfying; the difficulty comes when the huge wave descends on your group, you hit a couple of low shots and they keep coming, or you need to stop stragglers. The game is designed to be a fun zombie shooter that causes some surges of adrenaline: for which it delivers in full measure.
Despite World War Z not being set at a triple-A full price, there is a surprising amount that you can do in the game. The only discouragement that could be given in its early days is that there were a few buggy moments. During the campaign, prior to a patch release, freezes could occur, and the online multiplayer aspects – which were why many bought the game – struggled due to a lack of servers. Given Saber Interactive's relative lack of experience in having so much control over quite a big title, this could have been expected. But to their credit, Saber Interactive was quick to get to work on fixing the game and improve the online gameplay.
When the movie of World War Z was released in 2013, many gamers nodded in the thinking that the situation and universe created would make for a very fun game. This is that game: it is fun, features a daunting number of speedy zombies, and plays well with friends.