Vampire: The Masquerade – Bloodlines 2: What we know so far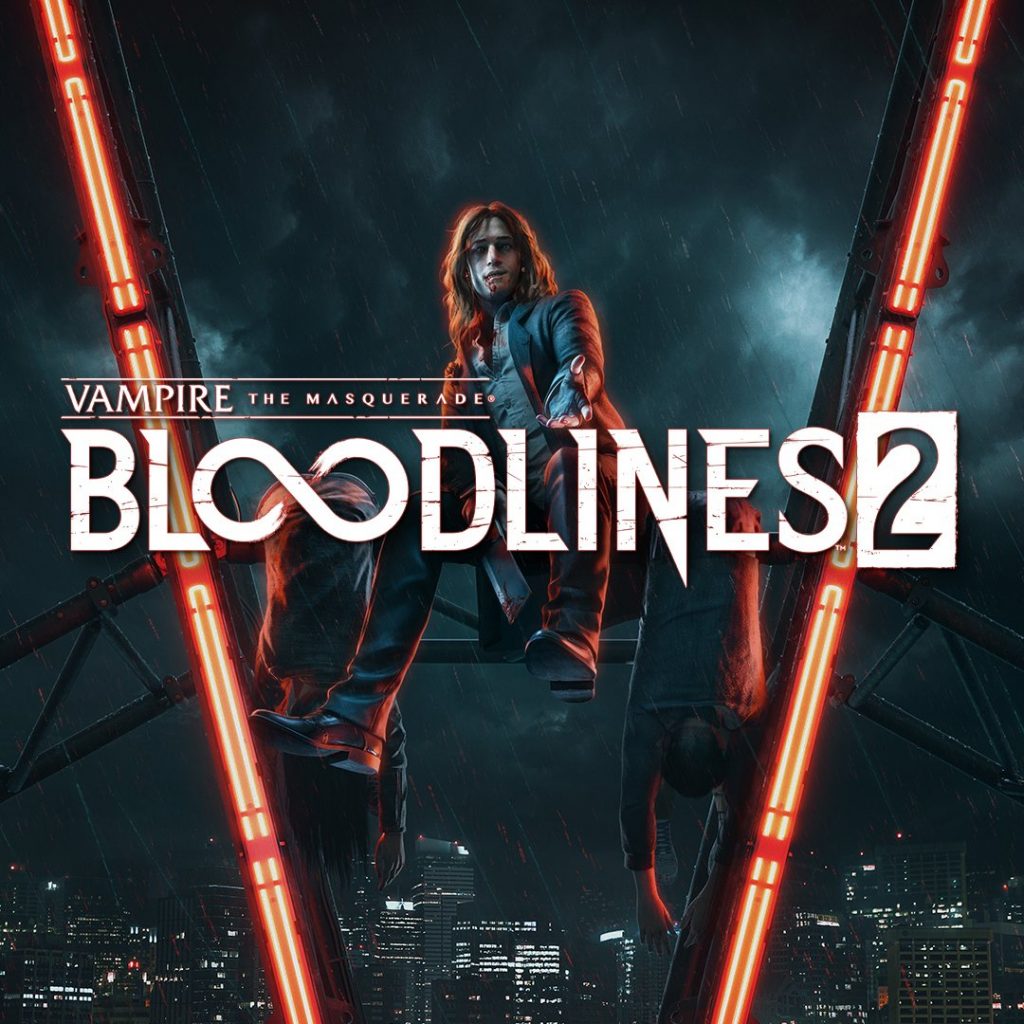 Release Date: March 2020
Platforms: PC, PlayStation 4, Xbox One
Supernatural Beings: Vampires
It has been a long time coming, but the sequel to the now immensely popular role-playing game Vampire: The Masquerade – Bloodlines has finally been fully announced and given a release date. Vampire: The Masquerade – Bloodlines 2 will be coming back to PC and shall also launch on PlayStation 4 and Xbox One in March 2020 to bring you back to the vampire-ridden alternative world of darkness, but this time in Seattle instead of Los Angeles.
A long road back to the world of darkness
The original PC RPG was based on the tabletop role-playing games Vampire: The Masquerade from White Wolf. Not only did Bloodlines endure a troubled development process while trying to perfectly adapt the source material, but it also launched on 16th November in a packed November 2004 window, alongside the likes of Spyro: A Hero's Tail, Halo 2, Metroid Prime 2, Need for Speed: Underground 2, Half-Life 2, and Metal Gear Solid 3 all coming before 18th November.
Bloodlines' low sales contributed to the developers, Troika Games, ultimately closing. Over time, the game developed a cult following and an enthusiastic fan base which fell in love with its diverse and unique gameplay mechanics as well as its distinctive tone. Now, and for many years, Bloodlines 2 has been among the most highly-anticipated sequels in gaming.
When the mumbles that another Bloodlines was in production started to make the rounds, there was a little bit of worry that it would just be a remastered version of the original. While a remastered version would have been well-received – especially as the 2004 version was effectively completed by several community-driven unofficial patches – people wanted a new experience in the world of darkness. But everything went silent after Troika Games closed as the decision to follow-up on what was initially a flop was held by the then-publisher, Activision.
Hope was renewed in October 2015 when video game publisher Paradox Interactive purchased White Wolf, thus gaining the rights to create a Bloodlines game. Development of the new game by Seattle-based Hardsuit Labs was rumoured for a while, with Paradox Interactive teasing its existence with 'Tender,' a dating app that uses your blood type to match with sick people nearby. In March 2019, the announcement trailer for Vampire: The Masquerade – Bloodlines 2 swept across the internet.
Not ones to keep the blood-thirsty fan base waiting around for too long, Paradox Interactive followed up on their big announcement trailer on 10th June 2019 at E3, with their new gameplay trailer. Another extended gameplay video was also released, as you can see further down, which gives you the first taste of your initial 'embrace' and how you'll go about playing the early stages of the game.
Bloodlines 2 set to embrace the past and evolve the game
It's going to be a bloody start to your life as a vampire in Seattle's world of darkness. You and many others will be a part of a mass embrace and then be welcomed into the Masquerade by your now-fellow vampires. Throughout your time as a vampire, you will need to align yourself and adhere to the specific vampire politics, drink blood, be aware of the territories, and never break the Masquerade.
The reason why Bloodlines earned such a devout cult following is because of its in-depth RPG elements which give you a huge amount of control in the game. Each decision has consequences while you strive to find your place in Bloodlines 2's world of vampires. The original game had one of the best morality systems in games, which is expected to be maintained in Bloodlines 2, but if there was one comment against the original title that fans made, it was that the combat system was distinctly lacking.
Based on its trailers, videos of gameplay, and testimonies from people who got to experience the game at E3, the combat system has been given a much-needed upgrade to be more immersive, fluid, and exciting. While hand-to-hand and weapon-based combat will likely be a theme early-on, as you hone your vampiric traits, your powers will likely become the go-to methods of defeating enemies. However, you can't just go around beating up any schmuck and drinking anyone's blood as your decision-based clan alignment will have a huge influence on what you can and can't do as well as your social standing and specific set of powers.
Bloodlines 2 has been made alongside many of Bloodlines' creators to ensure that it works as a sequel in the established world of darkness. One rather fun element that shall be returning is the dancing. While the clubs of Seattle will be important for your blood-sucking needs, being described as a type of "supermarket," by game writer Cara Ellison, per Kotaku, they will also be where you can throw some crazy shapes and fling your limbs around in the same way as in the original.
Vampire: The Masquerade – Bloodlines 2 available to pre-order
Three different versions of pre-order are available for this long-awaited sequel, which include the standard, Unsanctioned, and Blood Moon edition. Interestingly, the Blood Moon edition will include two DLCs, one of which is called Season of the Wolf and will feature a werewolf theme. Prior to Troika Games' closure, they were developing an adaptation on the White Wolf tabletop role-playing game Werewolf: The Apocalypse, which takes place in the same universe as Vampire: The Masquerade. So, maybe this is a nod to the original creators of Bloodlines.
Hailed as one of the best, yet most overlooked, computer RPG games of all-time, there is a lot of well-deserved buzz around the upcoming Vampire: The Masquerade – Bloodlines 2. Playing as a vampire in games is always an intriguing prospect, and to do so with the amount of depth that's to be delivered by Bloodlines 2 could be a truly phenomenal experience.